It's true! … In our Blog we promised to talk about traditions and recipes that tasted good, simple and genuine recipes handed down by our grandmothers. And then you will say, what is talking about a completely colored ice cream that is on the other side of the world?
You are right!
But I have the habit of traveling a lot, for work and for pleasure, and so I often come across foods for such a terrible international, and I like to experiment and, why not, sometimes even let myself be contaminated by flavors in the recipes I make at home.
In this case the occasion was our trip to New York during the days of Columbus Day. Day dedicated to the Italians who arrived in the United States and a way to remember also the good Christopher Columbus who discovered America. With the whole family we decided, indeed corrected, I decided with my daughter making a big surprise to my husband, to visit the place that was left to see in New York despite the many times that I was in the Big Apple … the Serendipity 3!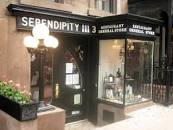 The restaurant, a very typical patisserie, was born in the 1950s and its furniture has remained exactly like the one at the time of the opening, and it does a little kitsch sincerely! But it is cute and above all it has become very famous thanks to one of the most romantic Christmas movies set in Manhattan that takes its name from the local itself, Serendipity.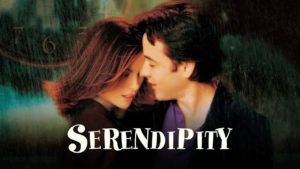 The pastry shop where Jonathan and Sara go after fighting over a Bloomingdale's glove (1000 Third Avenue 59th Street and Lexington Ave) is the Serendipity 3, very famous not only for this film but also for being in the Guinness Book of World Records for the very expensive $ 1000 dessert.
All true and also in the Guinness book.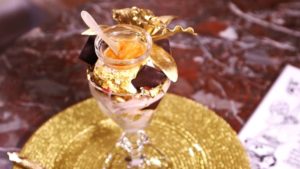 The very expensive sandae, simply an ice cream in practice, of which we attach photos. This desserts unique in the world must be ordered at least 48 hours before and is covered with 23 carat gold leaf, as well as almonds, caviar and a forged orchid with sugar that takes eight hours to build. The dish is served in a $ 350 Baccarat crystal goblet (coated with more 23 carat gold leaves), and an 18-karat gold spoon to taste the sumptuous ice-cream. The cup has only the highest quality ingredients, including Tuscan chocolate (but look a little!) And vanilla beans imported from Madagascar. Even the candied fruit at the top offers a thrill of luxury: it comes directly from Paris.
Don't worry, I didn't spend so much … but the dinner still cost me dear … 1 hour and a half in a row to enter and above all 120 $ in 3 for three, very tasty, colorful and highly sought after, Unicorn ice cream flavour !!!
The ice cream, with vanilla and black cherry, is served in a giant dish along with a slice of cake all colored (and full of colors of course but good for serendipity) with vanilla icing, chopped smarties like topping and glitter food, all accompanied by two beautiful strings of candies with the colors of the rainbow!
I must confess that, although I am particularly fond of it and above all I could have dinner with ice cream every night, I didn't manage to finish the whole dish! The picture doesn't make the size … it was really giant! But the cake was good and above all it immediately put me and Nora in a good mood …. In short, it doesn't happen every day to see the Unicorn ice cream! Obviously nothing to do with the super ice cream that is sold in San Gimignano … but the colors and above all the taste of being able to eat a platter of delicacies all together will literally launch you into the land of toys. Return child only for the sake of knowing that you are eating so many colors with a cake that makes you tooth decay just looking at it!
The Serendipity 3, open for over 60 years, has always enjoyed a certain notoriety, not only because it is the location of films and TV series (like Gossip Girls and Girls) but also because it has always been frequented by the likes of Andy Warhol, Marilyn Monroe and Jaqueline Kennedy. In short, a concentration of New York history that oozes from all the walls, and the pastry seems to be the right location to welcome artistic minds like mine!

The term serendipity indicates the good fortune of making happy discoveries by pure chance and, also, finding something that is not sought and unforeseen while another was being sought.
A bit of serendipity, in short, it takes us sometimes in life, it is good !!! … and discovering the Unicorn-flavored ice cream has certainly been very serendipity for me and Nora! If you happen to be in New York, good mood is guaranteed with Serendipity 3!
Irene
(Visited 74 times, 1 visits today)