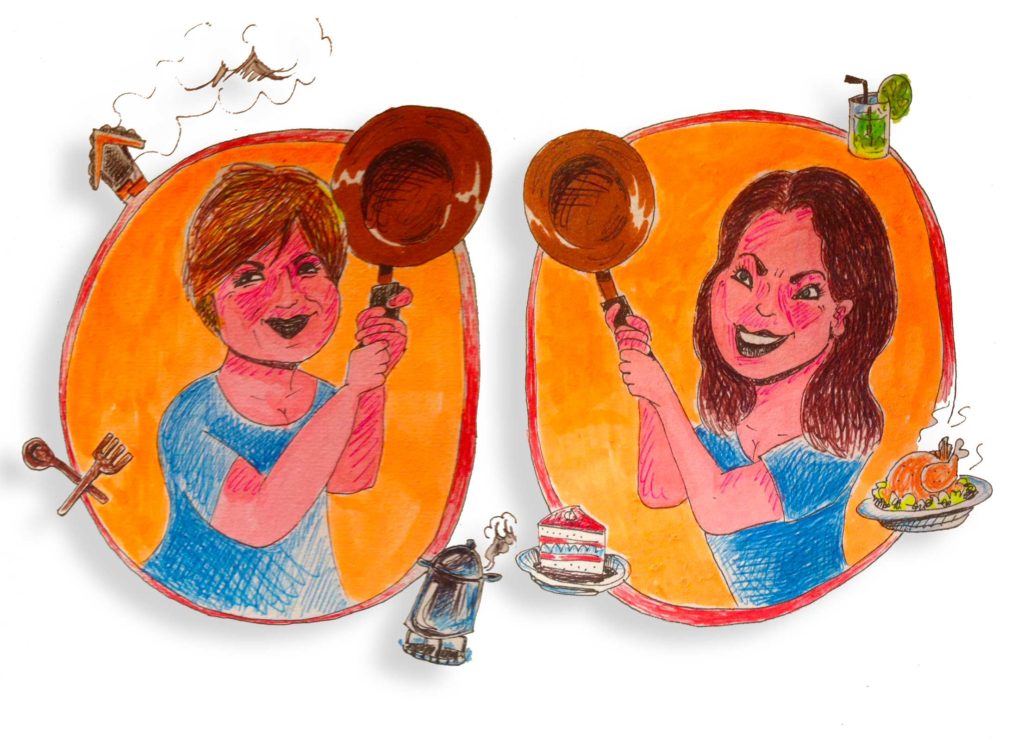 Debora e Irene
Here we are talking about us. First of all, a story about friendship.
We are neighbors. We are very lucky because we live in the beautiful countryside of San Gimignano. We both love the traditional tuscan cooking, passed down from our grandmas  during our childhood.
We still remember our grandmas teaching us in the chitchen during the hot summers.
We are friends and we really love to enjoy family and friends with food. We love simple things, we love good things we have from our coutry, like to spend the summertime in our garden with a good glass of wine or to enjoy the fireplace in the wintertime with good homemade bread.
We are two moms and we decided to create this blog with the idea to share, with friends from other countries, our food culture. That's why we started teaching in cooking class with the same genuine passion for the traditional tuscan tradition that our grandmas have had in the past for their families.
Debora, she never forget to share with her neighbors her new recipies.
Irene, a young journalist loves to post on social network original dishes.
So, that brilliant idea!
Together to write about food, tuscan culture and our traditions and to cook together with new friends from different countries. That's what we love more, that's why we started. To enjoy together all this unique flavors from our beautiful Tuscany!
Follow Me?
(Visited 378 times, 1 visits today)